[shortmenu menu="Reem Agro World Menu" display="inline" enhance="true" submenu_color="#083f87″ submenu_anchor_color="#b5b5b5″ submenu_anchor_hover_color="#bcbcbc" submenu_transparency="0.8″ arrow="false" is_responsive="true" ]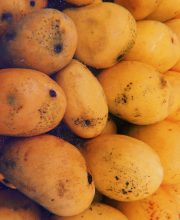 MANGO

Mango
Mango is the king of fruits in bangladesh. It is the fruits of summer season. There are many varieties of mangoes. They are Langra, Fazli, Gopalbhog, Mohanbhog, etc. These mangoes are famous for taste, flavour and sweetness. Fazli is also famous for its size and sweet taste. Mangoes grow in plenty in Rajshahi, Dinajpur and Borga.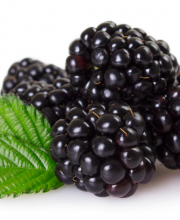 BLACKBERRY

BlackBerry
Jam is a common fruit. In our country, Black Berry ( Kalo Jam) is seen to be produced and sold in market. The season of the fruit is May to June.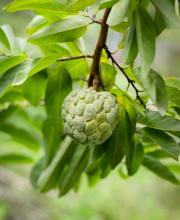 CUSTARD APPLE

Custard Apple
In some regions of the world, the Sugar Apple in bangla Atta Fol is also known as custerd-apple or cheri moya. Scientific name of this fruit is Annona  squamosa ,Family is Annonaceae and Genus is Annona. It is a semi -evergreen shurb or small tree reaching 6-8 meters(20-26ft) tall.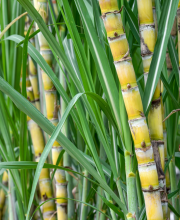 SUGARCANE

Sugarcane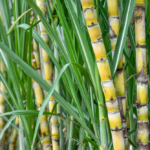 Sugar cane is grown in over 110 countries with an estimated total production of 1,591 million metric tons. In most countries where sugarcane is cultivated, there are several foods and popular dishes derived directly from it, such as raw sugarcane chewed to extract the juice. Sugarcane Juice Combining fresh juice, extracted by hand or small mills, with a touch of lemon and ice to make a popular drink. A sugar cane baton is actually inedible but contains naturally sweet juice and is enjoyed as a snack.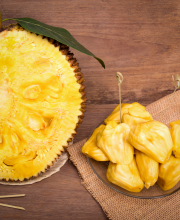 JACKFRUIT

JACKFRUIT
Jackfruit is found all over in Bangladesh; but mainly in the month of Jaishtha and Ashar. It grows in plenty on the hilly areas of Chittagong and Sylhet and on the highland of Dhaka, Mymensingh, Comilla and Jessore.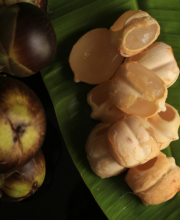 ICE APPLE

ICE APPLE
Asian palmyra palm or Asian palm is known as Tal/Taal in Bangladesh.Its scientific name is Borassus flabellifer.It belongs to Arecaceae family.It has some other english names.In english it is also known as Toddy palm, Sugar palm, Cambodian palm and Ice apple.
Asian palmyra palm(Tal/Taal) tree is a robust tree and can live 100 years or more and reach a hight  of 30 m, with a canopy of leaves several dozen fronds spreading 3 m across.Young palmyra palms(Tal/Taal) grow slowly in the beginning but then grow faster with age.Palmyra palm(Tal/Taal) is a large palm tree, usually 10 to 25 meters high, but sometimes growing up to 30 m tall.It may take 20 years until the first harvest.There are separate male and female trees.Male and female inflorescences are tapped to produce a sweet sap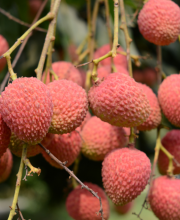 LITCHI

LITCHI
The Litchi fruit is covered by a leathery rind or pedicarp which is pink to strawberry-red in color and rough in texture. A greenish-yellow variety is not grown in California at present. Fruit shape is oval, heart-shaped or nearly round, 1 to 1-1/2 inches in length. The edible portion or aril is white, translucent, firm and juicy.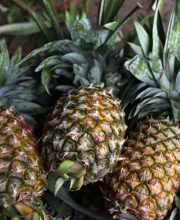 PINEAPPLE

PINEAPPLE
The pineapple is a herbaceous perennial plant which grows to 1.0 to 1.5 meters (3.3 to 4.9 ft) tall with 30 or more trough-shaped and pointed leaves 30 to 100 centimeters (1.0 to 3.3 ft) long, surrounding a thick stem. The pineapple is an example of a multiple fruit: multiple, helically-arranged flowers along the axis each produce a fleshy fruit that becomes pressed against the fruits of adjacent flowers, forming what appears to be a single fleshy fruit.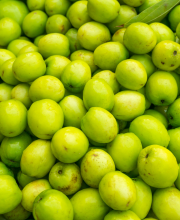 PLUM

PLUM
Boroi or Plum is a small tasty fruit. It is cultivated hugely in Bangladesh. The season of the fruit is from November to February.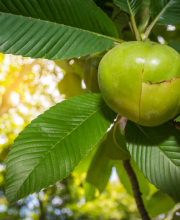 ELEPHANT APPLE

Elephant Apple
Elephant Apple is known as Chalta Fal in Bangladesh .Its scientific name is Dillenia indica.Family is Dilleniaceae and Genus is Dillenia.Elephant Apple(Chalta Fal) is an evergreen large shrub or small to medium-sized tree growing to 15 m tall.  The leaves are 15-36 cm long, with a conspicuously corrugated surface with impressed veins, like potato chips. The flowers are large, up to 12 cm across, with five white petals and numerous yellow stamens. Flowers arise solitary at the ends of the twigs, facing downward. The sepals are rounded and yellowish green. The fruit is a 5-12 cm diameter aggregate of 15 carpels, each carpel containing five seeds embedded in an edible pulp.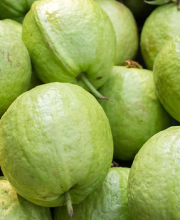 GUAVA

GUAVA
Guava fruit is yellow and lemon-shaped. Some fruits may be brownish yellow. The inside of the fruit has pink or cream-colored pulp and small hard seeds.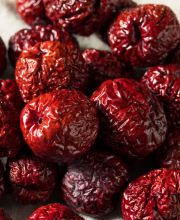 DRY PLUM

DRY PLUM
Boroi or Plum is a small tasty fruit. It is cultivated hugely in Bangladesh. The season of the fruit is from November to February.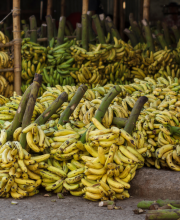 BANANA

BANANA
Banana is very common fruits in Bangladesh. It comes from the Musa acuminata Colla, M. X paradisiaca L. (hybrid) specie. Banana is very much healthy fruits. If any one lack of nutrition then doctor prescribed to eat different types of fruits. All fruits price are not reasonable but the price of Banana is reasonable. Banana is not seasonal fruit; it grows every month in Bangladesh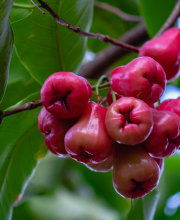 ROSE APPLE

ROSE APPLE
It's amazing this fruit, available in red / pink color too, has so many common names which include Jamrul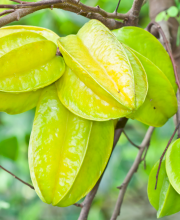 STAR FRUIT

PLUM
Carambolas are best consumed when ripe, when they are yellow with a light shade of green. It will also have brown ridges at the five edges and feel firm. An overripe fruit will be yellow with brown spots. The fruit is entirely edible, including the slightly waxy skin. It is sweet without being overwhelming and extremely juicy. The taste is difficult to compare, but it has been likened to a mix of papaya, orange and grapefruit all at once.Carambola is rich in antioxidants and vitamin C and low in sugar, sodium and acid. It is also a potent source of both primary and secondary polyphenolic antioxidants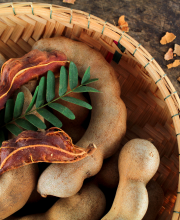 SWEET TAMARIND

SWEET TAMARIND
The tamarind is best described as sweet and sour in taste, and high in acid, sugar, vitamin B and interestingly for a fruit, calcium. The ripened fruit is considered the more palatable as it becomes sweeter and less sour (acidic) as it matures.
[vc_row][vc_column][rev_slider alias="AGRO 1″][/vc_column][/vc_row][vc_row margin_top="50″][vc_column][vc_widget_sidebar show_bg="false" sidebar_id="sidebar_3″][/vc_column][/vc_row]